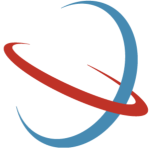 Webseite Swiss Tropical and Public Health Institute
Spannendes, der Akademie nahes Forschungsinstitut
The Swiss Tropical and Public Health Institute (Swiss TPH) is a world-leading institute in global health with a particular focus on low- and middle-income countries. Associated with the University of Basel, Swiss TPH combines research, education and services at local, national and international levels. 900 people from 80 nations work at Swiss TPH focusing on infectious and non-communicable diseases, environment, society and health as well as health systems and interventions.
The Swiss Centre for International Health (SCIH) of Swiss TPH provides policy advice, project design and management in the area of national and global health with the aim to strengthen health systems and improve health service delivery. To work as part of a team with a portfolio of public health and implementation research projects, we are seeking a:
Specialist in epidemiology, project management, and implementation research 80 – 100%
Your various and interesting responsibilities include:
Handle the day to day management of large and complex mandates with a focus on Switzerland, Eastern Europe and Africa
Coordinate and/or execute implementation research mandates (e.g. baseline/endline surveys, assessments, evaluations) in the frame of short- and long term mandates and under the leadership of senior experts
Support local teams with technical project activities in epidemiology, surveillance, outbreaks and public health
Contribute to business development activities with a focus on implementation research and infectious diseases, including diseases of poverty (neglected tropical diseases, malaria, tuberculosis)
Support project communication, namely knowledge management and dissemination
You should have the following experiences and skills in:
3-5 years of experience in public health, epidemiology, implementation research or international development assistance
Master's Degree or Diplomas related to epidemiology, statistics, or public health
Experience in working in different cultural settings, with respect and diplomacy
Excellent German, English and French language skills (Excellent written and spoken French as well as German working proficiency is a condition)
Willingness and availability to travel
At least 1 year overseas working experience is desirable
What we offer:
Meaningful work in an international environment
A state-of-the-art workplace in our new building with its own canteen on the dynamic BaseLink site in Allschwil
Interesting encounters with people from a wide variety of backgrounds
Being part of a committed and motivated team with short information and decision paths
Attractive employment conditions, versatile further education opportunities and mentoring
Swiss TPH an equal opportunity employer committed to excellence through diversity.
The position is based in Allschwil, but may involve travel to project sites (Eastern Europe, Africa, potentially Asia etc.).
The successful candidate will become part of a multidisciplinary team which is organised in a participatory management structure and closely collaborates with other units in the department. The position is open as of 1 June 2023, taking into account the usual period of notice of applicants.
Please submit your application online via the link provided below with:
Motivational letter
CV
Reference letters and diploma
Names and contact information (email or phone) of 2-3 references
Please note that we can only accept applications via our online recruiting tool:
https://jobs.swisstph.ch/Jobs/All
Applications via e-mail or external recruiter will not be considered.
Please hand in your application until 30 April 2023.
Job Profile:
Start Date: 01 June 2023
Location: Allschwil, Switzerland
Duration: until 30 May 2025, renewable
Percentage: 80-100%
Travel Required? Yes, as described above
Contact:
Dr. Peter Steinmann
Tel office: +41 (0)61 284 82 29
https://www.swisstph.ch/en/about/scih