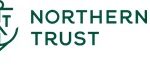 Webseite Northern Trust Switzerland AG
The Fund & Fee Set Up team are responsible for the set up and maintenance of new funds. Under direct supervision, the successful candidate will be responsible for the initial set up and maintenance of new Funds. The role will require involve strong communication between various internal departments while offering the opportunity to learn and upskill within a funds environment.
This is a fantastic opportunity for a student seeking their first role in Financial Services as full, on-the-job training will be provided.
The key responsibilities of the role include:
· Setup and maintenance in Fund data base
· Setup and maintenance of Fees into the accounting system
· Cooperation related with the launch of new investment products
· Setup of master data and calendar data in all relevant systems
· Setup of interfaces with the custodian, portfolio manager and sponsor
· Analyzing and verification of the ongoing charges
· Cooperation related with fund mergers and liquidations
Skills/ Qualifications:
· Flexible, reliable, team-oriented, open and communicative personality
· Strong computer skills especially in MS Office, including the ability to adapt to new IT systems quickly
· Analytic and solution driven
· Flexible, team oriented and engaged
· Detail oriented and used to work under pressure
Working with Us:
We'd love to learn more about how your interests and experience could be a fit with one of the world's most admired and ethical companies. In return, we will support you with your personal and career goals in a number of ways:
Financial – Life Assurance, Disability Plan, Pension/ Gratuity, Annual Pay Review
Work Life Balance – Flexible Work Options, Incremental Annual Leave, Community Volunteer Days
Health & Wellbeing – Private Medical Insurance, Active Sports & Social clubs (lunchtime and after-work groups), Employee Assistance Program
Professional Development – Clear Career Path, Education Assistance, Recognition Programme, NT University (wide range of online, virtual & in-house training options) and employee-led Business Resource Councils dedicated to diversity and inclusion initiatives.
And finally we hope you're excited about the role and the opportunity to work with us.
We value an inclusive workplace and understand flexibility means different things to different people.
Apply today and talk to us about your flexible working requirements and together we can achieve greater.
Um sich für diesen Job zu bewerben, sende deine Unterlagen per E-Mail an AL213@ntrs.com