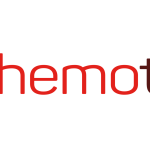 Webseite hemotune AG
Swiss medical device start-up
Are you a driven and passionate software developer looking to make a difference in the medical field?
Hemotune AG, an award-winning Swiss medical device start-up originating from ETH Zurich, is looking for a talented FW Developer Intern (f/m/d, 6 months, 100%) to join our mission of developing life-saving breakthrough technology for targeted blood purification.
As a part of our dynamic and innovative team, you'll have the opportunity to work with cutting-edge technologies and bring your ideas to life. We offer a flexible, modern work environment at Bio-Technopark Schlieren, with a flat hierarchy and room for growth. And the best part? You'll be developing a therapy that will change the lives of patients everywhere.
Main responsibilities:
· Developing embedded software for a medical device for targeted blood purification, including: unit tests, code reviews, integration tests
· Participate in the Application-Life-Cycle (ALM) of our development process:
· Helping requirement engineers writing specification, architecture, and software design
· Supporting testers with software test specification and performing the testing in the device
· Advising our Subject-matter experts from the FW/SW team throughout all the software development cycle
Requirements:
· MSc/BSc degree in Computer Science, Electrical or Biomedical Engineering, or a similar field
· Experience and motivated with embedded languages based on ANSI-C
· Experience with microcontroller programming is a plus
· A passion for working in a start-up environment
· A team player mentality and a «can-do» attitude
· Excellent communication skills in English, German language skills are a plus
We will value:
· 2-3 years of experience in developing application software, ideally in the medical field (IEC 62304) or a regulated environment
· Experience with the entire software development cycle (requirements, architecture, implementation, testing and release)
· Familiarity with Polarion, Subversion, Jira, and Confluence
For more information, please visit our website at www.hemotune.ch.
If you're ready to join us on this life-saving mission, send your online application including your CV, motivation letter, diploma, and credentials to careers@hemotune.ch with the subject "Application as FW Developer Intern". Let's make a difference together!