Befristet
Praktikum
Teilzeit
Vollzeit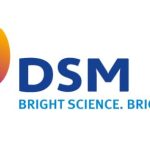 Webseite DSM Nutritional Products
Royal DSM is a global, purpose-led leader in health & nutrition.
The Challenge
As HR Shared Service Trainee, you will be supporting the HR Shared Services in providing efficient and effective HR support to employees and managers within the organization as well as in various projects. The position is located at the DNP headquarters in Kaiseraugst.
The Position
Support the team in diverse tasks and projects (for example: Organization of welcome and boost days, creation of an internal SharePoint page, etc.)
Collaborate with internal stakeholders like finance, legal, pension fund with regards to HR related processes
Address employee and manager inquiries regarding HR policies, procedures, and processes
Respond to HR-related queries through email/ our ticket system with a high level of professionalism
Maintain accurate HR system records and employee data updates
Handling general administrative tasks (for example: coordinating social events and functions, etc.)
The Ideal
Bachelor's degree in economics, law, psychology or completed commercial training with an affinity for Human Resources.
Strong communication (fluency in German and English) interpersonal, and customer service skills
Good knowledge in Microsoft Office suite and experience with HR systems would be an asset
Ability to maintain confidentiality and handle sensitive information with discretion
Strong attention to detail and accuracy in data entry and record keeping
Ability to work in a fast-paced, team-oriented environment
The Reward
Working for DSM means the opportunity to really contribute to improving people's lives and solving the challenges of today's world. Challenging jobs, career opportunities and an inspiring environment allow you to enhance your personal development. DSM recognizes that the ongoing success of the company depends on the continued development and engagement of our employees and pursues a fair and competitive remuneration policy, recognizing individual and team competencies and performance.
Furthermore, we offer:
Hands-On Experience – a chance to work on real projects, gain hands-on experience, and develop HR knowledge and skills
Collaborative Work Environment – a team-oriented atmosphere that values collaboration and teamwork.
Innovative and Dynamic Workplace – a company committed to innovation and continuous improvement in HR processes and practices
Flexibility and Work-Life Balance – a commitment to a healthy work-life balance and flexible work arrangements, if applicable
Procedure & Contact
Interested in this position? Please apply via email by sending us your CV, Motivation letter, and possible start date in English via email to kerim.hanafi@dsm.com. For additional questions, please don't hesitate to contact me. 
Reference check procedures are part of the DSM Recruitment & Selection Process. You will be contacted when these reference checks are required. 
Royal DSM is an equal employment opportunity and affirmative action employer and all qualified applicants will receive consideration for employment without regard to race, color, religion, sex, national origin, age, protected veteran status, status as a qualified individual with a disability, or any other characteristic protected by law.