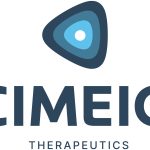 Webseite Cimeio Therapeutics AG / Ridgeline Discovery GmbH
Ridgeline Discovery is looking for (Senior) Research Associate – Protein Interactions.
Ridgeline Discovery, a Versant Ventures Discovery Engine creates and operates Versant-financed innovative biotech companies in Basel, Switzerland. In recent years, Ridgeline has assembled an international team of >45 highly experienced drug discovery professionals and built and operated several new successful companies, including Black Diamond Therapeutics (Nasdaq: BDTX), Bright Peak Therapeutics and Monte Rosa Therapeutics.
Ridgeline is currently expanding its capabilities in Basel to support further company creation efforts in small molecules, biologics, and gene/cell therapy with focus on oncology and immunology.
RESPONSIBILITIES
You will further strengthen our team by contributing to the development of new biotech companies. You will support the characterization of recombinant proteins such as antibodies and T-cell receptors by applying state-of- the-art techniques to:
Determine affinity and binding kinetics on recombinant proteins
Assess interaction specificity
Conduct epitope binning experiments
Evaluate new protein interaction assays and technologies
As a member of the Ridgeline Team, you will carry out the design, conduction as well as optimization of the above-mentioned experiments including careful documentation and presentation of your results in internal meetings.
QUALIFICATIONS
You are a highly motivated and independent individual with excellent communication and interpersonal skills who is effective at working in a collaborative and diverse environment.
You have a degree in biotechnology, biochemistry, biology or a related field or completed vocational training as laboratory assistant such as BTA, MTA or CTA or an equivalent education, and have
At least 2 years of experience in operating biosensor instruments such as biolayer interfero-metry (BLI), surface plasmon resonance (SPR) and/or kinetics exclusion assays (KinExA)
Expertise in the characterization of antibodies and other recombinant proteins in ELISA, MSD and FACS
Know-how in designing and evaluating interaction studies and autonomy in conducting experiments
Good knowledge of English (spoken and written)
Expertise in operating an FPLC for protein purification would be beneficial
To apply, please send us the application form together with your CV and Cover Letter.