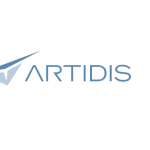 Webseite ARTIDIS AG
ARTIDIS AG is a clinical-stage health-tech start-up.
ARTIDIS AG is a clinical-stage health-tech start-up founded in Basel, Switzerland, that has developed the first nanomechanical biomarker for cancer diagnosis and treatment optimization. The ARTIDIS nanotechnology platform integrates different types of clinical data into the ARTIDISNET digital platform, allowing physicians to significantly shorten the current diagnostic process and benefit both the patient and the healthcare system. ARTIDIS enables professionals to design personalized cancer treatment plans tailored to individual patients› needs and desired outcomes.
Job Purpose
As a mechanical engineer you are part of the hardware team that works to develop and improve our products. The tasks of a mechanical engineer are creation of parts and drawings in CAD, build prototypes and run design verification and tests. You are a team player that is not afraid of taking on new challenges.
Duties and Responsibilities
Model parts and assemblies in CAD (Autodesk Inventor).
Create drawings and manufacturing specifications.
Prototyping of devices, add-ons, equipment, tools, test benches.
Maintain prototyping workshop.
Execution of design verification tests.
Creation of assembly documentation and test documentation.
Support creation of design verification tests.
Support change management of mechanical parts and assemblies.
Communication with suppliers and manufacturers regarding part and assembly production.
Close interaction with embedded software engineers, electrical engineers and mechanical engineers.
Provide content for documentation to be submitted to FDA (US) or notified body (EU) for medical devices.
Qualifications
Bachelor's degree or higher education degree (FH / HF) in mechanical engineering, system engineering or equivalent.
Expertise using mechanical CAD systems. (preferably: Autodesk Inventor)
Fluent in German.
Fluent in English.
Previous industry experience desired.
Self-initiative and high level of responsibility.
Communicative Person.
Motivation for self improvement.
Working Conditions
The environment is a typical start-up with an intrinsically motivated international team. Our company is an excellent place for rapid advancement and offers a promising opportunity to learn and share know-how in a very agile environment. The position requires the employee to go the extra mile when needed. We are looking for a team player who appreciates direct communication. The effort is rewarded with challenging tasks, the possibility to take responsibility, a highly driven team, and work serving a significant purpose. The job position comes with a competitive salary and a bonus for outstanding performance.