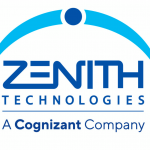 Webseite Zenith Technologies
Smart Factory Solutions - Life Science
JOIN OUR SPECIALIST ENGINEERING TEAM WHERE THERE ARE OPPORTINITIES TO WORK ON PROJECTS GLOBALLY. WE DELIVER AND SUPPORT THE MANUFACTURING SYSTEMS OF THE FUTURE FOR LEADING LIFE SCIENCE COMPANIES:
• Work with the leading Life Science companies globally
• Gain experience in a vast array of technologies
• Access global career opportunities & growth
• Gain continuous training & mentoring
• Excellent salary, benefits and atmosphere
WHAT TYPE OF GRADUATES ARE WE LOOKING FOR?
We are currently seeking applications from Graduate Engineers who have an interest in working in the Life Science industry (we will also consider applications from other disciplines). Our headquarters are in Cork Ireland, but there are graduate opportunities across Europe, USA and Asia.
Zenith Technologies are especially interested in receiving applications from students who have studied in the following areas:
• Process and Chemical Engineering
• Chemical and Biopharma / Biotech Engineering
• Chemical Sciences with Medicinal Chemistry
• Biological & Chemical Sciences
• Applied Physics and Instrumentation
• Instrumentation Engineering
• Electronic & Electrical Engineering
• Automation and Process Control
• Computer Systems Engineering / Software Engineering
• Process Plant & Technology
• Business Information Systems / Information Technology
• Other disciplines to support the business
WHAT WILL I GAIN FROM A CAREER WITH ZENITH?
• Experience in a range of technologies including: SCADA, DCS, PLC, Instrumentation, DeltaV, Machine Vision and MES
• Experience with the following software vendors: Emerson Process Management / Siemens / GE/ Wonderware / ABB / Allen Bradley / Rockwell Automation / Werum / OSI Soft / Aspentech
• Experience working with top Life Science companies and engineers
• An initial 12 week intensive Graduate Programme
• Excellent salary & benefits
• Continuous training and mentoring
• Career development opportunities
• Experience in exciting and challenging projects
• Global career opportunities
HOW DO I APPLY?
To be considered for our graduate training program contact:
Bernadette Coleman, Senior HR Business Partner – Europe
Zenith Technologies Head Office,
Unit 4, Portgate Business Park, Raffeen, Monkstown, Co. Cork,
T12 RP29, Ireland
DDI: +353 (0) 21 4370332
Bernadette.Coleman@zenithtechnologies.com