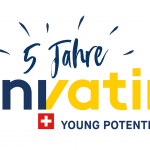 Webseite univativ Schweiz AG univativ Schweiz AG
Junior Data Engineer (m/f)
Job level: Students, Graduates
Workload: 40-80%
Start and duration: Immediately – 12-month contract, with the option of extension
Work place: Basel, Switzerland
Project-ID: 20202694
univativ offers committed students, graduates and graduate apprentices the possibility to contribute to innovative projects in different sectors within large and medium-sized businesses. Whether it be part-time during your studies or fulltime after graduation – an extraordinary and varied career awaits you!
Our client, a leading pharmaceutical company based in Basel, is looking for a Junior Data Engineer (m/f) for a 12-month temporary assignment. If you bring along first experience with Data Crunching Tools and you are looking for a new challenge within the field of data engineering. Then what are you waiting for? Apply now and take off with your univativ career!
Principal tasks and responsibilities:
· Working on customer data experiments with affiliates (e.g. Germany, Switzerland, UK, Russia)
· Building connectors to CRM, ERP, BI and other date sources
· Building high performing algorithms and prototypes for data cleansing, deduplication, joining, data enhancement and visualization
· Installing and testing scalable data management systems
· Developing dataset processes for data mining and data modelling
Required Skills:
· Degree or aimed degree in Information Technology, Life Science or similar
· Knowledge of Data Crunching Tools, such as Alteryx, RapidMiner or Data Robot is mandatory
· First experience with CRM, ERP, BI and other data sources is an advantage
· Ambitious personality with a growth mindset and a proven ability to learn
· Excellent German and English skills in writing and speaking
What we offer:
· A position in which you can gain knowledge, improve your skills and be part of a team of experts
· An exciting and challenging project in a top pharmaceutical company in Switzerland
· Further training opportunities in our univativ academy
Are you interested?
Please send us your complete application stating the reference number 20202694 by e-mail or alternatively use our online application form on www.univativ.ch
Any questions?
univativ Schweiz AG
Mr. Marvin Fontijne, HR Assistant
Phone: 044 / 730 04 04 / Mobile: 078 333 69 00
E-Mail: bewerbung_basel@univativ.ch
www.univativ.com