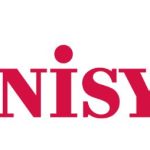 Webseite https://www.unisys.com/ Unisys Global Services
­­­­
Your career start is waiting for you!
As a digital native, you grew up in the digital world and dealing with computers and the Internet, smartphones, tablets and social media are a matter of course for you. It is no coincidence that your course of study focuses on exactly this world, because it is clear to you that you want to help shape this fascinating world yourself.
As a future Software Engineer (m/f/d) you want to actively leave your own personal imprint in varied and exciting projects with a focus on conception, design and development. Depending on the project context, topics such as agile software development, enterprise application development, portal development and much more will accompany you on your way to becoming a digital expert.
Give your professional career the best starting boost! As a future member of our Early Career Program, you will find the perfect introduction to digitization and transformation with the opportunity to gain experience throughout the German-speaking world.
The most important things at a glance:
· You are facing the last year of your studies or are already looking for a part-time job (min. 20h / week) in addition to your studies and want to find the best possible entry into your career as a software developer.
· You would like to place your thesis in practice and, if possible, combine it with a project project in which you can participate.
· You want to turn agile project work in an innovative environment into everyday working life. You are interested in new technologies and approaches, and want to get to know and apply them.
· Topics ranging from classic software development, data aggregation and insight analytics to records management solutions with hyperautomation arouse your curiosity.
· What you do, you do with conviction and you gain energy for new things from the good feeling of having achieved a goal.
A few words about us:
Unisys is a globally active and well-known company in the ICT industry, which is one of the industry leaders with a broad portfolio of IT services, software and technologies. We accompany the entire IT value chain from analysis to the finished solution as a competent partner of our clients.
Together with our clients, we ensure the implementation of software projects in a wide range of application areas. With mutual support and team spirit, we ensure that we successfully implement projects and that our clients take the decisive technological step forward.
Get to know our values:
· Curiosity: We promote growth through continuous learning
· Creativity: We think outside the box of routine
· Customer orientation: The success of our customers is our success
· Integrity: We act ethically and honestly
· Inclusivity: We focus on diversity, equality and belonging
Let's influence our digital future together. We look forward to getting to know you and discussing the individual possibilities for your perfect career start.
Contact us via preety.kumari@unisys.com