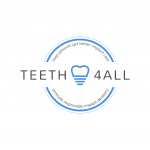 Webseite Teeth4all GmbH
Teeth4all GmbH is a responsible start-up in the healthcare sector with an ambitious vision: Help patients get better dental implant treatments and promote responsible implant dentistry. On the one hand, we provide patients with independent content and tools free from commercial interest to assist them in getting treated. On the other hand, we provide a certification program to dental practices worldwide through a collaborative platform and multidisciplinary screening. Our goal is to build up an organization able to globally impact implant dentistry by leveraging digital technologies and growth hacking communication strategies.
Teeth4all is unique in its purpose and form in the dental industry, presenting therefor, an attractive growth. Your role is to take the lead for the technical development and support for digital campaigns. The ultimate goal is to drive the development of a T-shape organization.
Who we are looking for
As our core strengths are in Marketing, Sales & Healthcare, we need someone who can bring our vision to live on a technical level. Your role is to drive the development of the marketplace using your strategic and operational skills.
Responsibilities
● Active contributor to the company development roadmap
● Translation of the strategic direction into actionable plans and goals
● Measure and evaluate business metrics to improve performance
● Facilitate company growth and culture through effective organizational development
● Development of the company strategy concerning all digital tools
● Roadmap management and technology planning
● Manage the relationship with third party technical providers
Your Qualifications
● English fluency, excellent command of the English language (all coding in English)
● Degree in Computer Science or equivalent experience (web development)
● Entrepreneurial attitude and motivation
● Deep front-end (analytics, SEO, PPC) and Service design (funnel, email marketing) competencies.
● Experienced with web analytics and social media promotion
● Ability to adhere to timelines and come up with creative ideas
● Extensive experience with WordPress framework, plugins & APIs
● Can-do attitude strongly user-oriented
What we offer
Equity in the company and a fixed salary when funding is secured. Your talent and work will make a vital contribution to help patients worldwide to get better dental implant treatments – a life changer for them!
Um sich für diesen Job zu bewerben, sende deine Unterlagen per E-Mail an info@teeth4all.com