Befristet
Praktikum
Vollzeit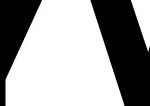 Webseite TALLY WEiJL Trading AG
Swiss Fast Fashion Brand
TALLY WEiJL is a leading independent fashion brand. Founded in 1984 by Tally Elfassi-Weijl and Beat Grüring with a mission to make the latest trends accessible to every woman. The Swiss brand has grown to retail both online and in over 800 stores worldwide, empowering women with unlimited access to affordable fashion. TALLY WEiJL believes the world is a more exciting place when women have the confidence to walk the path they choose, so we give them the clothes to wear while they do it.
Intern Photo Studio
Tally Weijl is re-positioning itself as the must-have brand for Europe's best bad gals. We're looking for a unicorn to support our photo studio team. Our ideal candidate is active and positive, with a well-rounded skillset ranging from the ability to manage small shoots to create stylish shots.
Reporting to the Photo Studio Manager, you will be in communication with our social media team, brand marketing team. The role is based in Basel, Switzerland.
YOUR CONTRIBUTION TO THE SUCCESS OF OUR COMPANY
· Organization of the products for the shootings
· Shooting of the products (pack shoots, still lifes) with professional equipment
· Photoshop and photo retouch, with professional equipment
· Creation/organization/sharing of the digital asset in collaboration with e-commerce, social media and marketing teams
· Products preparation
· Shooting (flat, pack shots, still life)
THAT'S WHAT SETS YOU APART
· Ability to shoot products (Flat, pack shots, still life)
· Retouch pictures with Photoshop, Lightroom, etc.
· Autonomously prepare the photoshoots
· Great organization skills for daily activities
· Able to deliver under pressure
· English written and spoken communication skills
· Graphic designer background BA
YOUR BENEFITS WITH US
· Young, dynamic and international team
· Lots of space for new ideas
· Self-responsible for tasks and projects
· Flat hierarchies
· TOTALLY TALLY Family Events
· 50% Discount on the new Collection
Would you like to become a part of our fashion story and an enthusiastic member of our TALLY Family? Then share your individual talent with us and send us your application now to Aylin Özmen under tally-156263@cvmail.com.