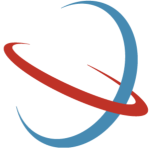 Webseite Swiss Tropical and Public Health Institute
Spannendes, der Akademie nahes Forschungsinstitut
The Swiss Tropical and Public Health Institute (Swiss TPH) is a world-leading institute in global health with a particular focus on low- and middle-income countries. Associated with the University of Basel, Swiss TPH combines research, education and services at local, national and international levels. 900 people from 80 nations work at Swiss TPH focusing on infectious and non-communicable diseases, environment, society and health as well as health systems and interventions.
Within the Department of Epidemiology and Public Health (EPH), the Biostatistics Unit is offering a position for a
Software Engineer (100%)
The successful candidate will develop health information systems and web-based interfaces combining data entry and querying of geospatial health data with interactive mapping capabilities on Google Earth. She/He will join a multi-disciplinary team that pursues research in advanced statistical modelling and Bayesian computation, applied in the area of infectious disease and environmental epidemiology. The position is based in Allschwil, Switzerland. It is open immediately.
Required qualifications are:
• MSc (or BSc + work experience) in Computer Science, Informatics or related field.
• 2+years of experience with Java, knowledge of AngularJS/JavaScript and MySQL databases.
• Experience on developing web-database applications and applications using cloud services.
• Knowledge of Python and R programming is an advantage.
• Ability to communicate effectively in English is essential.
What we offer:
• Meaningful work in an international environment
• A state-of-the-art workplace in our new building with its own canteen on the dynamic BaseLink site in Allschwil
• Interesting encounters with people from a wide variety of backgrounds
• Attractive employment conditions, versatile further education opportunities and mentoring
Swiss TPH an equal opportunity employer committed to excellence through diversity.
Please submit your application online via https://jobs.swisstph.ch/Jobs/All with:
• CV
• Motivational letter including names and contact information (email or phone) of 1 – 2 references
• Reference letters and diploma
Please note that we can only accept applications via our online recruiting tool. Applications via e-mail or external recruiter will not be considered.
Review of applications will begin immediately and continue until the position is filled.
Job Profile:
Start Date: immediately or upon agreement
Location: Allschwil, Switzerland
Duration: limited contract for 2 years with the possibility of extension
Percentage: 100%
Contact:
Prof. Penelope Vounatsou
penelope.vounatsou@swisstph.ch
Um sich für diesen Job zu bewerben, sende deine Unterlagen per E-Mail an hr@swisstph.ch