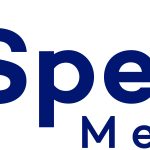 Webseite Specto Medical AG
A Start-Up focusing on visualizing medical data in VR & AR
Description
We are Specto Medical, a Start-Up medical software company focusing on visualizing medical data in Virtual Reality (VR) and Augmented Reality (AR). We have successfully accomplished our financial round and are ready to expand our team to grow into our next stage.
At Specto we develop advanced volume-rendering solutions, which provides an intuitive way for medical professionals to inspect CT and MRI scans in a virtual environment. We are convinced that with our fast-progressing XR technology solutions we will change the way of interacting with medical patient datasets.
Join our collaborative, rapidly growing team based in Basel – Switzerland. You'll collaborate on breakthrough medical technologies that unite multiple subject areas to build a connected digital ecosystem that advances medical professionals' skills and improves patient outcomes.
We are looking for an enthusiastic software developer to extend our engineering team. In this position you will mainly work in a C# and Unity-based environment to design a multi-platform medical application to visualize patient data, implement user interfaces and provide surgical planning workflows.
​​
Core Job Responsibilities:
Work with other experts to develop and design features for medical VR and AR applications.
Write well designed, testable code
Document and maintain software functionality
Troubleshoot, debug, and improve existing systems
Serve as a software technical resource for other developers, providing leadership in advanced volume-rendering application architectural decisions.
Qualifications/Education
One of the following combinations of education and experience is required:
a. 2+ years of relevant industry experience with a proven track record developing sophisticated software development experience OR
b. Higher Education in computer science or biomedical engineering
In combination with:
Proficiency in object-oriented programming
Good teamwork skills, and a high level of quality awareness
Self-reliance, interest in learning new technologies
Ability to follow standards and conventions, and adhere to medical development processes
C# or Unity knowledge is an advantage
Good knowledge of English
Other:
This position will require up to 20% travel