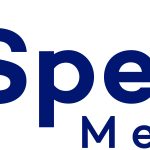 Webseite Specto Medical AG
A Start-Up focusing on visualizing medical data in VR & AR
Description
We are Specto Medical, a Start-Up medical software company focusing on visualizing medical data into Virtual Reality (VR) and Augmented Reality (AR). We have successfully accomplished our financial round and are ready to expand our team to grow into our next stage.
At Specto we develop advanced volume-rendering solutions, which provides an intuitive way for medical professionals to inspect CT and MRI scans in a virtual environment. We are convinced that with our fast-progressing XR technology solutions we will change the way of interacting with medical patient datasets.
Join our collaborative, rapidly growing team based in Basel – Switzerland. You will collaborate on breakthrough medical technologies that unite multiple subject areas to build a connected digital ecosystem that advances medical professionals' skills and improves patient outcomes.
We are looking for a highly motivated, energetic person with great spirit, who wants to help our start up to overall succeed. You are responsible to take on tasks related to project management, product management and quality management. Your responsibility will be to manage the medical certification process of our product with help from our consulting partner.
Core Job Responsibilities:
Quality management (with our consultant partner)
– Maintain company's quality procedures, standards, and specifications
– Manage Quality Events and Audits
Project Management
– Discuss feature requests and feedback with our customers
– Determine project scopes and prepare project quotes in collaboration with the development team
– Prioritize software development efforts with the development team
– Manage our resources in an efficient manner
– Track progress and adjust as needed
Medical certification of products (with our consultant partner)
– Organization of product certification applications (CE, FDA)
– Responsibility for certification tasks outside the development process (e.g., medical and usability studies)
Qualifications/Education
At least a bachelor's degree or equivalent in quality management or a proven track record of industry experience
Experience and Skills:
The candidate must be highly motivated and willing to move the whole QM and regulatory affairs to the next level
Confirmed ability to lead, synchronize, and empower personnel both within and outside immediate control to meet goals and objectives
Excellent written and verbal communication skills
Strong interpersonal and organizational skills
Strong communicator
Experience with agile project management
Familiarity with project management software tools
Self-reliance and willingness to accept new challenges
Good knowledge of English and German
Preferred:
Experience with Jira and Confluence as project management tools
Experience with Software as a Medical Device (SaMD)
System Engineering experience or training
ASQ Certification as a Software Quality Engineer
Additional experience in function sales outside of Quality (e.g. IT, Engineering, Software Development)
Other:
This position will require up to 20% travel