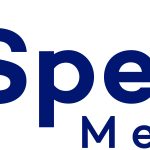 Webseite Specto Medical AG
A Start-Up focusing on visualizing medical data in VR & AR
Description
We are Specto Medical, a Start-Up medical software company focusing on visualizing medical data in Virtual Reality (VR) and Augmented Reality (AR). We have successfully accomplished our financial round and are ready to expand our team to grow into our next stage.
At Specto Medical we develop advanced volume-rendering solutions, which provides an intuitive way for medical professionals to inspect CT and MRI scans in a virtual environment. We are convinced that with our fast-progressing XR technology solutions we will change the way of interacting with medical patient datasets.
Join our collaborative, rapidly growing team based in Basel – Switzerland. You will collaborate on breakthrough medical technologies that unite multiple subject areas to build a connected digital ecosystem that advances medical professionals' skills and improves patient outcomes.
We are currently looking for an enthusiastic and motivated person to join our team as a Full-Time Field Agent in Basel – multiple locations. You will travel to customers, represent our company, train and support our customers. You are technical savvy (preferred with software experience) and you have the willingness to learn fast. You are a classic solution finder and you are used to work in a medical environment.
Core Job Responsibilities:
Perform onsite and remote technical support
Manage account schedule and perform the installation, operation, repair and upgrades of equipment within the assigned territory
Devise and implement preventative maintenance programs and maintain performance and service records for equipment
Evaluate, diagnose and repair malfunctioning equipment
Respond to customer requests for emergency services
Drive Customer Satisfaction improvement in assigned territoryCompletes paperwork, documentation and administrative tasks per policy and procedures.
Complete, clear, and timely update in the Service Management System related to Workorder, Orders.
Manage allocated inventory and complete required audits to support thereof.
Complete required trainings for supported products and processes.
Acts as customer advocate to represent customer needs internally
Participate in incident investigation.
Responsible for communicating business related issues or opportunities to next management level
Follow all Company guidelines related to Health, Safety and Environmental practices
Responsible for ensuring personal and Company compliance with all Federal, State, local and Company regulations, policies, and procedures
Qualifications/Education
A Vocational/Trade Certificate with preferably 2-3 years related work experience in a customer support, technical support/technical service role
OR
Associate Degree with 5 years related experience in a customer support, technical support/technical service role
OR
Bachelor's degree in Engineering discipline with 3 years related experience in a customer support, technical support/technical service role
Ability to work in the office (home) 25% & field 75%
Ability to travel on short notice
Frequent air travel
A valid Driver's license
Heavy lifting of equipment and excessive standing, lifting, and bending will be required
Ability to work weekends and "off hours" as needed to support customer and business needs
Experience & Skills
Highly motivated and interested in traveling to customers and conferences
Excellent communication, presentation, and negotiation skills
Self-reliance and willingness to accept new challenges
Enthusiasm for VR and AR, and a hand for modern technology
Good knowledge of English and German
Other:
This position may require up to 80% travel