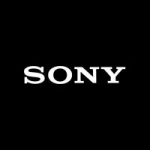 Webseite Sony AI
We look for the risk-takers, the collaborators, the inspired and the inspirational. We want the people who are brave enough to work at the cutting edge and create solutions that will enrich and improve the lives of people across the globe. So, if you want to make the world say wow, let's talk.
Sony AI is currently looking for a Mechatronic Systems Engineer to join our Zurich team. The ideal candidate will have a solid background in designing and implementing mechatronic systems.
Duties will include but are not limited to;
Development of electrical and mechanical prototypes for different robotic and computer vision projects
Close collaboration with researchers to determine requirements for novel prototypes and demonstrators
Electrical design (schematics, layout) and mechanical design (concepts, CAD, prototyping) of novel mechatronic platforms
Building and implementing proof of concept demonstrators
Responsible for maintaining demonstrators, hardware infrastructure and workshop
Qualifications & Experience required;
Background in electrical or mechanical engineering (B.Sc.), or in a related field
A track record of designing and implementing mechatronic systems
Applied mechanical and electrical skills is a must
Basic knowledge of a programming language, e.g., Python or C++
Experience with embedded systems is a plus
Experience with optical, or camera technology is a plus
Experience with robotic systems or computer vision is a plus
Excellent oral and written English
Knowledge of German and/or Japanese language are a plus but not a necessity
This is fantastic opportunity to join a growing team in an innovative and fast paced industry.
Submit your application at https://cutt.ly/SonyAIZRH01.