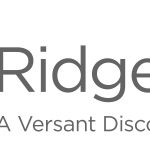 Webseite Ridgeline Discovery GmbH
Ridgeline Discovery is looking for a (Junior) Data Scientist / ETL Developer
Ridgeline Discovery, a Versant Ventures Discovery Engine creates and operates Versant-financed innovative biotech companies in Basel, Switzerland. In its first years Ridgeline has assembled an international team of >35 highly experienced drug discovery professionals and built and operated several new successful companies, including Black Diamond, Bright Peak and Monte Rosa. Ridgeline is currently expanding its capabilities in Basel to support further company creation efforts in small molecules, biologics and gene/cell therapy with focus on oncology and immunology.
This Basel (Switzerland) based position offers a tremendous opportunity to support our growing companies in an experienced, vibrant and agile biotech team. We are seeking a highly motivated ‹(Junior) Data Scientist / ETL (Extract, Transform, Load) Developer› that is passionate about learning new skills. The successful candidate will work in a highly dynamic and collaborative environment.
RESPONSIBILITIES
Support scientists in sharing their data and results within the company
Design, develop and maintain ETL pipelines for a variety of scientific data
Support the data warehouse management
Provide documentation of the ETL processes
REQUIREMENTS
University or technical college education in the field of computer science or equivalent practical experience
Proficiency in Python – Java, Javascript and R is a plus
Experience using Git and GitHub or BitBucket
Basic understanding of unit and integration testing
Experience in developing data interrogation and visualization tools using Jupyter Notebooks is a plus
Experience working with docker containers is a plus
Experience with AWS and SQL is a plus
Experience using REST or GraphQL webservices is a plus
Good written and verbal communication skills in English
High motivation, enthusiasm and enjoyment of interdisciplinary cooperation
WE OFFER
Opportunity to gain experiences in AWS serverless technologies and data science for biotech
To apply, please send us the application form together with your CV and Cover Letter.