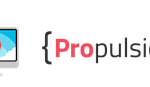 Webseite Propulsion Academy AG
Tech Education
At Propulsion Academy (https://propulsion.academy) located at Technopark Zürich, we offer a different type of learning experience. Our education model is immersive, practical, hands-on, and rewarding! We place our highest focus on helping students make a smooth and fun transition to becoming software developers and data scientists.
With 300+ alumni, several corporate clients, and students working for a wide variety of companies, we are looking for a German/English-speaking Content Marketing Intern to help and work closely with the Multi-Channel Marketing Manager in:
coming up with creative ideas and new channels to promote our offerings
creating content for website, newsletter, social media, advertisements etc. (including text, graphics, video)
assist in managing social media channels
improving the student and corporate acquisition process
creating and nurture relationships with the local press
We value motivated self-starters who want to make things happen over experience and fancy degrees. We also know that putting a job ad with a laundry list of requirements is not realistic when most of the skills for such a role are acquired on the job.
Nevertheless, we do have some requirements:
Fluency in German, great spoken and written English
Some type of marketing background, whether through basic academic or industry projects
Some experience in content creation
Flexibility, we are a startup where everyone wears different hats, but we are learning a lot along the way
Dedication towards helping others and making a positive impact in the world of education
Interested in sharing our passion for technology and education? Send us your CV and a short introduction to danielam@propulsionacademy.com and let's find out!