Befristet
Praktikum
Teilzeit
Vollzeit
Diese Position wurde vergeben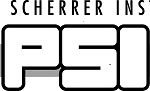 Webseite Paul Scherrer Institut
The Paul Scherrer Institute PSI is the largest research institute for natural and
engineering sciences within Switzerland. We perform cutting-edge research in the
fields of future technologies, energy and climate, health innovation and fundamentals
of nature. By performing fundamental and applied research, we work on sustainable
solutions for major challenges facing society, science and economy. PSI is committed
to the training of future generations. Therefore, about one quarter of our staff are
post-docs, post-graduates or apprentices. Altogether, PSI employs 2200 people.
For the Large Research Facilities Division we are looking for a
Trainee
RF Design of a New Coupler for the PSI RING Cyclotron
Third Harmonic Flat-Topping Cavity
Your tasks
Due to the considered upgrade of the PSI's 590-MeV main cyclotron, a new 150-MHz
flat-topping is currently being designed to replace the power-limited installed one. This
new cavity is conceived to withstand a peak voltage of 700 kV and a dissipated average
power of 140 kW. Since the amplitudes of the electromagnetic fields will be
substantially higher than in the actual cavity, a new coaxial coupler has to be designed.
The goal of this Summer Student project is to design this new coaxial RF coupler with
the 3D ANSYS High Frequency Simulation Software (ANSYS HFSS). The optimization
criteria is the minimization of electric fields on all the critical inner surfaces of the
coupler.
The tasks to be assigned are the following:
Familiarization with the software ANSYS HFSS
With ANSYS HFSS, analysis of new coaxial geometries to minimize the RF
electric field
An internal report and/or an oral presentation at PSI shall summarize the obtained
results.
Your profile
You are a student in engineering or physics, and you are at least in your
penultimate year of undergraduate study (minimum 4 semesters)
You have not yet completed your Master's thesis
We offer
Our institution is based on an interdisciplinary, innovative and dynamic collaboration.
You will profit from a systematic training on the job, in addition to personal
development possibilities and our pronounced vocational training culture. If you wish
to optimally combine work and family life or other personal interests, we are able to
support you with our modern employment conditions and the on-site infrastructure.
The contract will be limited to 3 months.
For further information, please contact Dr Jean-Yves Raguin, phone +41 56 310 52 72.
Please submit your application online for the position as a Trainee (index no. 8414-T1).