Praktikum
Teilzeit
Vollzeit
Diese Position wurde vergeben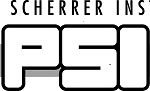 Webseite Paul Scherrer Institut
The Paul Scherrer Institute PSI is the largest research institute for natural and
engineering sciences within Switzerland. We perform cutting-edge research in the
fields of future technologies, energy and climate, health innovation and fundamentals
of nature. By performing fundamental and applied research, we work on sustainable
solutions for major challenges facing society, science and economy. PSI is committed
to the training of future generations. Therefore, about one quarter of our staff are
post-docs, post-graduates or apprentices. Altogether, PSI employs 2200 people.
For the Large Research Facilities Division we are looking for a
Trainee
Automation of NEG coating procedure for SLS 2.0 Vacuum
Chambers
Your tasks
The renovation of the SLS synchrotron has now entered the critical phase of preassembly
and installation. The vacuum chambers of SLS 2.0 are coated with a Non
Evaporable Getter NEG layer on the inner surface. This layer is an alloy of Ti – Zr- V
which act as a getter material that is to say the residual gas molecules flying in the
chamber will be chemisorbed on the surface building strong chemical bondings.
At PSI a NEG coating setup (magnetron sputtering) has been developed to coat about
75 chambers in the period Jan 2023 to April 24. All the devices of this setup have an
interface to the PSI control system (EPICS). It takes about 16 hours to coat one
chamber.
Your task will consist in writing a python script (inspired from similar existing scripts)
which will launch the coating procedure, test regularly that there are no interruption
(due to arcs for example), register all the relevant parameters of the deposition in a
file and publish them in our PSI electronic logbook system.
You will learn the state of the art technologies required to reach ultra high vacuum
conditions. You will be involved on the currently largest project of PSI (SLS2.0) being in
contact with experts of different field of accelerator science (vacuum, magnets,
control). You will have the opportunity to develop your skills in programing and
automation.
Your profile
You are a student in engineering, computing or physics, and you are at least in
your ultimate year of undergraduate study (minimum 4 semesters)
You are interested and motivated by innovation and technologies
You have some background in programming (knowledge in python would be
an advantage)
You can speak German
You have not yet completed your Master's thesis
We offer
Our institution is based on an interdisciplinary, innovative and dynamic collaboration. You will profit from a systematic training on the job, in addition to personal development possibilities and our pronounced vocational training culture. If you wish to optimally combine work and family life or other personal interests, we are able to support you with our modern employment conditions and the on-site infrastructure.
The contract will be limited to 3 months.
For further information, please contact Nazareno Gaiffi, phone +41 56 310 51 08.
Please submit your application online for the position as a Trainee (index no. 8442-T1).