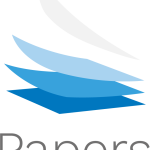 Webseite Papers AG
About the role
We are looking for a motivated Full Stack Developer to be part of our engineering team at Papers. Technologies that you will work on are Angular, Android and iOS and interfacing them with different programming languages like Javascript, Typescript, Kotlin or Swift. You will be working on our own, mostly open source, projects.
Who are we?
Papers has dedicated its 10+ years of existence to developing secure, mobile-first software embracing paradigm shifting technologies like blockchain to provide a more distributed, secure and accessible future of human interaction. Working on projects with various Fortune 500 companies and on Blockchain projects such as Tezos, Polkadot or Ethereum.
Tasks
● Developing mobile and web applications
● Developing back end applications
● Designing and developing APIs
● Requirements Engineering
● Writing of test cases
Requirements
● Proficiency with fundamental front end languages such as JavaScript and Typescript
● Familiarity with JavaScript frameworks such as Angular and NgRx
● Familiarity with server side languages and frameworks
● Good understanding of Design Patterns
● You care about code quality, testing and continuous refactoring
● Experience in the Security sector
● Fluent in English
● Valid Work permit for Switzerland (Swiss, B or C permit)
● Able to work independently
Bonus Points
● You can show us coding projects that you work on in your free time (link to Github repo in
your CV)
● Experience with native iOS/Android app development.
● Knowledge in Blockchain-related development like LIGO, SmartPy, Solidity, Web3 etc. and a
broad understanding of protocols like Tezos, Polkadot or Ethereum
● We love an entrepreneurial mindset
● You can speak German
● You can beat one of us in Tetris Attack on the SNES
Benefits
● Amazing company culture and exposure to both users and customers
● A flat organizational structure that ensures your influence on products and projects we build
● A flexible schedule and the possibility to work remote
● Frequent team events like hackathons, ski weekends etc.