Befristet
Praktikum
Vollzeit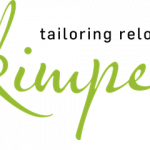 Webseite Packimpex Ltd.
Relocation-Dienstleister
Are you looking to start a career in Digital Marketing? Then you've got an amazing opportunity to learn the ins and outs of online marketing. In this 6 to 12 months internship programme you will work hand in hand with experienced digital ninjas in social media and newsletter marketing, SEO, SEA, google analytics, etc.. By the end of this internship, you'll be confident using digital marketing tools and techniques.
This internship entails:
Work with the content marketing team to create, develop, track, edit, and publish a wide variety of content.
Take care of creation and dispatch of newsletters and automation email campaigns (via Mailchimp)
Strategise and re-purpose content from our published material i.e. transform an article's key concepts into a social media post, video, or infographic
Provide support in SEO related tasks (keyword research, link acquisition, and on-site optimisation)
Assist in reporting the results of marketing initiatives
Manage and update the customer database and content management system
We are looking for:
A highly motivated, ambitious & results-driven individual, who has the ability to work independently.
Applied knowledge of marketing concepts and principles
In-depth knowledge of social media platforms such as Facebook, Twitter, LinkedIn, YouTube, etc.
Good English writing and editing skills
Minimum C1 Level in German
Basic knowledge of SEO techniques and best practices
Basic knowledge of marketing software and online applications (Google Analytics, AdWords, WordPress)
Intermediate experience with Microsoft Office suite (Excel, Word, PowerPoint)
Completed Bachelor Degree in either Marketing, Journalism or related would be an advantage
Successful completion of courses in digital marketing, copywriting and SEO would be an advantage
We offer:
We offer a future-orientated business, where we are constantly striving for new innovation and finding creative solutions to improve our digital footprint. We encourage our employees to bring new ideas to enhance existing service offerings or bring new services on board. Join a passionate, ambitious and multicultural team, who reinvents global mobility, and exceed customer expectations.
We look forward to receiving your application.