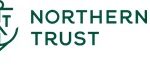 Webseite Northern Trust Switzerland AG
Our Fund Accounting department are seeking an enthusiastic professional to join our team in Basel.
The key responsibilities of the role include:
• NAV calculation and administration of alternative products (Private Equity, Infrastructure, Real Estate, Private Debt, Hedge Funds)
• Accounting and processing of year-end closings and distributions
• Execution and monitoring of investments and related payments
• Reporting and administration services for Limited Partners
• Responding to client requests and regular contact and interaction with Asset Manager and other internal and external parties
• Client specific reporting
• Set Up of new products and implementation of new processes and workflows
• Audit Liaison
Skills/ Qualifications:
The successful candidate will benefit from having:
· Excellent analytical and problem solving skills are an advantage, as well as strong numeric flair
· Excellent verbal/written communication skills are required to effectively interact with clients and partners. Fluency in German is required
· The ability to work inclusively in a team environment as well as an individual contributor, exhibiting initiative and flexibility to meet client expectations.
· Ability to work effectively to multiple competing deadlines.
· Interested in fund administration and middle-office activities
· Very good knowledge of MS Office and ability to quickly learn new IT Applications
· Accurate way of working, good attention to detail
Working with Us:
We'd love to learn more about how your interests and experience could be a fit with one of the world's most admired and ethical companies. In return, we will support you with your personal and career goals in a number of ways:
Financial – Life Assurance, Disability Plan, Pension/ Gratuity, Annual Pay Review
Work Life Balance – Flexible Work Options, Incremental Annual Leave, Community Volunteer Days
Health & Wellbeing – Active Sports & Social clubs (lunchtime and after-work groups), Employee Assistance Program
Professional Development – Clear Career Path, Education Assistance, Recognition Programme, NT University (wide range of online, virtual & in-house training options) and employee-led Business Resource Councils dedicated to diversity and inclusion initiatives.
And finally We hope you're excited about the role and the opportunity to work with us.
We value an inclusive workplace and understand flexibility means different things to different people.
Apply today and talk to us about your flexible working requirements and together we can achieve greater.
Um sich für diesen Job zu bewerben, sende deine Unterlagen per E-Mail an AL213@ntrs.com