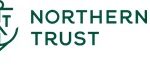 Webseite Northern Trust
Northern Trust provides innovative financial services and guidance to corporations, institutions and affluent families and individuals globally. With 130 years of financial experience and nearly 20,000 partners, we serve the world's most sophisticated clients using leading technology and exceptional service.
Working with Us:
As a Northern Trust partner, you will be part of a flexible and collaborative work culture, which has a strong history of financial strength and stability. Movement within the organization is encouraged, senior leaders are accessible, and you can take pride in working for a company that is committed to strengthening the communities we serve!
We recognize the value of inclusion and diversity in culture, in thought, and in experience, which is why Forbes ranked us the top employer for Diversity in 2018.
We'd love to learn more about how your interests and experience could be a fit with one of the world's most admired and ethical companies. Build your career with us and apply today!
Want to learn more about our company? Visit www.northerntrust.com
Our Fund Accounting department are seeking an enthusiastic individual with a keen interest in learning about funds to join our team in Basel Switzerland.
The key responsibilities of the role include:
• Processing of accurate NAV calculation in a timely manner for the assigned products
• Accounting and processing of year-end closing and distributions
• Processing of cash reconciliation and 1st & 2nd level controls for the assigned products
• Execution and monitoring of invoice payments
• Client specific reports and processes
• Responding to client requests and audit Liaison• Assurance of an efficient and smooth collaboration with all internal and external parties
• Continuous training in the scope of work
Qualifications:
The successful candidate will benefit from having:
· Excellent communication skills in English and German
· A can-do attitude with a willingness to learn and work as part of a team.
Um sich für diesen Job zu bewerben, sende deine Unterlagen per E-Mail an al213@ntrs.com