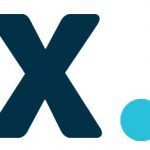 Webseite Loanboox
Are you passionate about writing and editing specialist content which engages and truly makes an impact? Are you naturally drawn to topics around the rewiring of the financial ecosystem via technology? Do you want to play a key role in positioning Loanboox as a thought leader in the financial and fintech sectors? Are you bursting with original ideas and have the drive and skills to realise them?
If that sounds like you or you feel the urge to reformulate the first lines because your writing style is simply better, then we want – no, we need – to meet you!
At Loanboox, we believe that accessible, efficient and transparent debt capital markets lead to greater prosperity for society as a whole. That's why we exist. And that's why we have created the leading debt capital market platform, which proved to be an instant hit. Launched in 2016 and already expanded to six countries, Loanboox has processed financing requests amounting to CHF 60bn. Our driven team of disruptors, business developers, software engineers, finance experts and creative minds will thrill and inspire you. Our slogan, #FullSpeedAhead drives our everyday performance. That's why we were recently awarded the title of "Best Employer" within the financial services sector from Kununu, to go alongside a host of other recognitions such as the Swiss Fintech Award.
You will:
In a nutshell, we are looking for junior content manager / writer who will craft and manage content aimed towards a range of audiences, including institutional investors, lenders, policy makers and the general public. You don't yet need to be an expert to be successful in this position.
In more detail, you will:
Plan, write, edit, proofread and spread a range of compelling, high quality content (e.g. articles, campaigns, newsletter, blog articles, website copywriting, case studies, whitepapers, presentations, studies, tool tips, product info, FAQ etc.) on various aspects of the lending and investing ecosystem for multiple channels, audiences and formats (mainly text but also infographics, advertorials, video etc.)
Manage the Content Management System (WordPress), optimize content for SEO and spread content through our newsletter tools (Sendgrid)
Take the lead in identifying current news stories or issues that could form the basis of relevant content for our stakeholders in Switzerland and internationally
Collaborate intensively with our international business development, product management and marketing / design team
You are:
In your last year of your Bachelors- or Masters-degree in journalism, communications, economics or similar
Highly motivated, results-driven and pay special attention to detail
Working in an efficient, well-organised and proactive way
Tech-savvy
Hungry for a challenge and have an entrepreneurial mindset
Requirements
You have:
Exceptional research, writing, editing and content distribution skills
A passion and talent for storytelling and tailoring content in a compelling way to different users
A native command of German with excellent English skills, ideally bilingual German / English. Every additional language is an asset
Keen interest of the finance industry and financial markets.
Experience as a content manager / PR writer / journalist is an asset.
You can expect:
To drive the expansion and growth of one of Europe's top scale-ups
To actively shape the digital revolution of finance and capital markets
A dynamic, highly motivated team (top Kununu rating with 4.7 of 5)
To work in international, multi-disciplined teams at the intersection of business, marketing, product development, design and technology
A high degree of ownership and responsibility, never ending challenges and a steep learning curve
Flexible working hours
Make sure to have a look at our Kununu page too – it will give you more insights to what it is like to work for us.
You work:
Starting as soon as possible or by arrangement in our open-space office in the heart of Zurich (Kreis 1) and sometimes in homeoffice, as you like.