Befristet
Praktikum
Vollzeit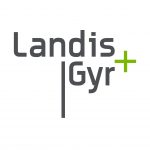 Webseite Landis+Gyr AG
At the Landis+Gyr Global Headquarter in Cham, our Market & Business Intelligence Team is offering a
Strategic Analyst Internship (6 Months)
The Opportunity
Landis+Gyr is offering a six month paid internship as Strategic Analyst for a highly motivated student or recent graduate in its Market & Business Intelligence Team at its Group headquarters in Cham. The internship represents an exciting opportunity to work with the team which supports the executive management and other business leaders in their stratgic decision making process, providing timely and insighful analysis and helping to shape the business for the future.
The Company
Landis+Gyr is the global industry leader in energy measurement solutions for utilities. Since 1896 the company has been helping customers overcome operational, regulatory and consumer driven challenges by capturing the advantages and benefits of technology. Today, the company offers the broadest portfolio of products, services and solutions for utility metering, and we're paving the way for the next generation through investments in smart grid applications, demand side management technologies, grid analytics, and renewables integration and electric vehicle charging.
The Challenge
Landis+Gyr relies increasingly on disparate sources of market- and business-intelligence for decision support in strategic leadership and executive management. Particular to the energy industry, we are facing the additional challenge of a highly disrupted business environment, considering the proliferation of intermittent and distributed renewable energy sources, the liberalization of energy markets, the regulatory pressure on C02 emissions, the availability of grid scale storage, and the revolution in electric vehicles.
The Position
We have an Internship opening starting November 2021 for enthusiastic students/graduates who have qualifications relevant to our discipline. We have the twin goals of a) complementing our existing team with fresh new insights, and b) offering young professionals the chance to experience working as an analyst on a high corporate level. The successful candidate will be working at our Global Headquarters in Cham, Switzerland, reporting directly to our Head of Market & Business Intelligence. You will be analysing market and business data, and will need to be comfortable with handling data sets and their visualization, as well as preparing presentations, documents and reports for dissemination of your research material and conclusions.
The Candidate
You should be pursuing a Master's Degree and have a solid working knowledge of Microsoft Office. Programming skills and a knowledge of grid technologies will be rated favourably. In addition, you should have a demonstrated interest in energy industry, markets, and strategy. We are looking for entrepreneurial thinkers and you must be eligible to live and work in Switzerland.
We are looking forward to your application! If you have the drive and enthusiasm to accept this challenge and to work in a very dynamic, cross functional and international environment, we are looking forward to meeting you. Click apply now.
About us
Landis+Gyr is a leading global provider of integrated energy management solutions for the utility sector. Offering one of the broadest portfolios, we deliver innovative and flexible solutions to help utilities solve their complex challenges in Smart Metering, Grid Edge Intelligence and Smart Infrastructure. With sales of USD 1.4 billion in FY 2020, Landis+Gyr employs approximately 5,000 people in over 30 countries across five continents, with the sole mission of helping the world manage energy better. More information is available at Landis+Gyr website landisgyr.eu.