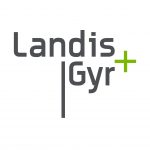 Webseite Landis+Gyr AG
Would you like to contribute to a more sustainable and greener world? Are the Internet of Things (IoT), XaaS, Cyber Security and Prosumers more than buzzwords for you? Are you excited about the idea of launching innovative energy solutions with our partner Google Cloud or with our newly acquired Cyber Security start-up Rhebo and EV start-up True Energy? Are you a marketing professional who enjoys bringing complex solutions to an international market? If so, we should get to know each other.
Landis+Gyr is a leading global provider of integrated energy management solutions for the utility sector. With one of the broadest portfolios, we deliver innovative and flexible solutions to help utilities solve their complex challenges in smart metering, grid edge intelligence and smart infrastructure. With sales of USD 1.4 billion in FY 2020, Landis+Gyr employs approximately 5,000 people in over 30 countries across five continents, with the sole mission of helping the world manage energy better. More information is available at Landis+Gyr website landisgyr.eu.
To strengthen our EMEA Marketing team at our headquarters in Cham, near Zurich, we are looking for a new team member as Product Marketing Specialist. In this role, you will report directly to the Vice-President Marketing & Communications EMEA (Europe, Middle East & Africa) and will collaborate with colleagues from all over the world.
In close cooperation with Product Management, Sales and within the context of the overall business strategy, you will develop marketing plans, product positioning and messaging that differentiate our smart devices, software, and services in the market. You will create launch plans, bring the products to market and drive their adoption. This includes outlining the marketing programs required for demand generation, creating, and implementing communications campaigns using all available channels (especially digital ones) and arming sales with the knowledge and tools they need to be successful.
This position calls for a professional who combines an excellent understanding of technical products with a genuine flair for selling.
You should own a University degree in marketing or business administration
Ideally 2+ years of experience in product marketing or similar in a technology company
Proven track record in developing and implementing product marketing strategies (especially for software and services) in an B2B environment
Outstanding command of all marketing tools / techniques and excellent knowledge of digital channels
Experience in value-based selling for small to large corporate customers
Understanding for current challenges and opportunities related to Cloud Offering, IoT, Cyber Security, as well as the digitalization, decentralization and decarbonization of the energy sector
Editorial skills and excellent written and verbal communication skills in English and German are a must
You share our passion for sustainability and are eager to contribute to our mission to help the world manage energy better
You describe yourself as the customer advocate
You are technologically savvy, and you understand the engineers' mindset and the sales needs
You enjoy creating simplicity out of complexity and building relationships and bridges within a multi-national, -cultural and -functional environment
At its core, marketing at Landis+Gyr starts with the customer and ends with technology, bringing both together. Our mission is to demonstrate how Landis+Gyr's solutions solve our customers' challenge. We offer in a small team the ideal conditions for achievement. For us, empowerment, short decision-making processes, the necessary space for creativity and idea implementation, in depth familiarization and comprehensive training opportunities are a matter of course.
Interested? Join us on the road to success! If you have the drive and enthusiasm to accept this challenge and to work in a very dynamic, cross functional and international environment, we are looking forward to meeting you. Be part of manage energy better together. Click apply now.