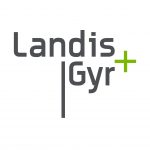 Webseite Landis + Gyr AG
For our HR Team Switzerland at the company headquarters in Cham, near Zurich, we are looking for a highly motivated HR Business Partner (all genders).
In this challenging and rewarding position you will report directly to the Head of Human Resources Switzerland and will partner with colleagues on all levels from all over the world. Within a flexible working model, you are responsible for the development and implementation of Human Resources processes that support both the operational and the strategic effectiveness of HR, providing solutions for the needs of internal clients considering corporate or regional policies, remuneration and benefits as well as recruitment and selection. Ensuring effective business partnering services through advice and support of the wider HR team in the delivery of operational and strategic initiatives. You combine entrepreneurial and strategic thinking with commitment, professionalism and integrity.
Your main responsibilities will among others include:
Responsible in all aspects of operational HR Life Cycle (from recruitment, training & development, performance management etc. until leaving the company)
Coach, develop and support managers with HR related strategic and operational matters to develop and implement businesspeople strategies
Develop and strengthen motivation, change, commitment, company culture as well behavior to the code of conduct/ethics
Cooperation in implementation and further development of HR digitalization, HR policies, regulations, and processes
Building strong relationship, establish and drive internal and external network with the HR community to perform best practice sharing and benchmarking
Partly manage specific projects and contribute to functional and cross-functional initiatives
This position requires the following skills & experience:
A Bachelor's degree in Business Management, HR Management and/or HR-Fachfrau/-mann mit eidgenössischem Fachausweis. A Master's degree in HR will be advantageous
Several years' experience in similar HR environment in High Tech Industry or similar as HR Business Partner with a strong focus on operational HR
Experience dealing with different stakeholder groups, ability to engage, inspire, and influence people in a multi-national/cultural environment
Self-confident and trustworthy personality with intercultural affinity
Strong communication and motivation skills together with the ability to work independently with limited supervision and a team-oriented personality
Experience of transformation and change management, strategic mindset, and technical savviness
Several years of experience with the Swiss labor law
Proficiency in MS Office and prior experience in using SuccessFactors or similar global HR tools
Excellent language skills in English and German, both written and spoken, any other language is a plus
Join us on the road to success! If you have the drive and enthusiasm to accept this challenge and to work in a very dynamic, cross-functional, and international environment, we are looking forward to meeting you. Be part of manage energy better together. Click apply now!
About us
Landis+Gyr is a leading global provider of integrated energy management solutions for the utility sector. Offering one of the broadest portfolios, we deliver innovative and flexible solutions to help utilities solve their complex challenges in Smart Metering, Grid Edge Intelligence and Smart Infrastructure. With sales of USD 1.4 billion in FY 2020, Landis+Gyr employees approximately 5,000 people in over 30 countries across five continents, with the sole mission of helping the world manage energy better. More information is available at Landis+Gyr website landisgyr.eu