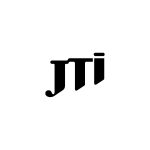 Webseite JT International AG Dagmersellen
We want you as Trainee in Marketing (m/w/d)
 
What to expect?
During your 18-month traineeship at JTI Dagmersellen, you will work in different areas of our marketing organization to get the full Marketing experience.
After an intensive onboarding, you will get to experience our product categories, leading brands, consumer insights and route to market to see behind the success of our business.  
You will be mentored and coached throughout your journey with us covering different departments from Brand Marketing, Strategic Insight and Consumer & Trade Activation. We will determine the length and scope within these stations together with you and enable you to contribute to your strengths and interests. In addition to motivated and committed colleagues, you can expect a customized development plan for your further career at JTI as part of this Trainee program. You will have the opportunity to participate in a Mentoring program and global learning & development programs.
Our flat hierarchies, open feedback culture and shared drive for consistent improvement are built to take your personal development to the next level.
The People & Culture at JTI
JTI is a leading international tobacco company with operations in more than 130 countries and world-renowned brands such as Winston, Camel and American Spirit. We employ over 40,000 people worldwide. The entire Swiss market is managed by more than 100 colleagues from the Dagmersellen site, while our Factory with around 250 employees has become one of JTI's most innovative production facilities. Continuous investment in innovation and technology has made Dagmersellen a role model for JTI factories around the globe.
Our industry is rapidly evolving, and more than ever we are focusing on innovation, digitalization and sustainability. With our Reduced Risk Products portfolio, we stepped into a new era enhancing our consumer focus with tailored products & services.
We believe in your freedom – the freedom to choose, freedom of thought, freedom of expression, and freedom to be yourself. We aspire to a JTI that lives and breathes inclusion in all its forms, and where each employee can truly be who they are, because we are a business where people are the difference. Flexible working concepts, diverse development opportunities and international career paths are part of our everyday life.
Is it a match?
You are a recent graduate (within the last 18 months) and have no more than 12 months of work experience after graduation?
You have a desire to learn and you want to consistently grow?
You are keen on an international working environment and have a very good command of English?
You are open, challenging and you share your ideas with passion?
You are not only familiar with the common MS Office applications, but you have also learned how to work them?
Yes? Then we are a match!
What else do we offer!
The flexibility to shape your work schedule and work location: We build on flexible working time models, including home office and a state-of-the-art office environment
Your well-being is our priority: We engage in various programs and activities supporting our employee's wellbeing
A versatile & dynamic job with a leading Top Employer in Switzerland
A family-like corporate culture combined with the development opportunities of an international corporation
Extensive additional benefits such as company pension plan, sports programs/classes, gym, supported meal plans and much more
Um dich für diesen Job zu bewerben, besuche bitte jobs.jti.com.