Praktikum
Teilzeit
Vollzeit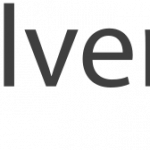 Webseite Helvengo AG
About Helvengo
Helvengo is an insurtech company based in Zurich that revolutionizes the way that small and medium sized companies cover their business risks through innovative insurance products. Being entrepreneurs ourselves, we know how challenging starting and running a business can be at times and therefore want to alleviate some of the pain that entrepreneurs face when dealing with business insurance today. We feel comfortable in pursuing this audacious goal as our founding team has vast experience in technology and leading insurtech companies. As the first employees of Europe's No.1 insurtech, we have gained valuable experience on how to found a business and supported scaling it to become a unicorn. At Helvengo, we apply these learnings to replicate this success.
For this journey that is fueled by our first investment round from renowned investors, we are looking for a passionate entrepreneur who is willing to join our team and support the management first-hand.
Entrepreneur in Residence program at Helvengo
Within our EIR program, we are looking for talented and passionate entrepreneurs who are willing to learn, own and drive their own projects from day one. It is not a standard internship – you will work on eye level with the founders – and the founders will make their coffee on their own – that's a promise! After a short learning phase about SME insurance and our technology, you will take over end-to-end responsibility for the jointly defined projects in the given time-frame. If you like what you are doing and we like what you are doing, you will have the opportunity to join Helvengo full-time and start your own professional career with even greater responsibilities in a fast growing Insurtech. If you decide to build your own business based on your entrepreneurial experience at Helvengo, be sure to have our full support!
Your responsibilities
– You own and drive your own projects in the area of "Product Management"
– You conduct research to understand market needs in SME insurance
– You collect feedback from our users and ideate and conceptualize solutions on how to improve our product
– You work with our product and tech team to develop, test and ship new features that make our customers and distribution partners happy
– You propose, discuss and implement improvements to the overall product development process
– You support the Helvengo team in flagship product management projects by owning workstreams
– You represent your projects and work streams inside and outside the company, including towards the founders, business partners and new client opportunities
What we are looking for
– an entrepreneurial thinker: We enable our customers & distribution partners to become worry-free entrepreneurs. Therefore, having a passion for entrepreneurship ourselves is of utmost importance to be able to think in a customer-centric way.
– technical affinity: You feel comfortable within an agile, fast pacing software development environment
– an independent mind with great team spirit: You will get a high degree of participation, corresponding responsibility and personal development opportunities. We challenge and support each other to make our customers and distribution partners happy.
– Eager to learn: Challenges will arise naturally and we are there to solve them together. You want to learn a lot and grow personally and professionally? Helvengo is the place!
– Our goal is to build an international business across borders: To achieve this, effective communication is key, so you speak and write German and English fluently, any additional languages are a plus.
Your qualifications
– Close to Bachelor or Master graduation or recently graduated in Business Administration/ Finance/ Business & Technology/ Strategy/ International Management from a leading university
– Ideally some practical experience from internship(s) in consulting, startups or tech companies and/or international experience (e.g. exchange semester or internship abroad)
– Excellent analytical and conceptual skills
– Ambitious and equipped with an entrepreneurial mindset to make things happen
– Strong affinity for technical and digital concepts
– Ability to work with limited guidance and proactively collaborating with multiple stakeholders across and outside of the organisation
– Insurance knowledge is a plus, but not required
What you can expect
– Entrepreneurial journey: You can join and shape a promising insurtech startup from day 1
– Diversity: The challenges that you will be facing will be diverse in nature – so will be the international team that you are solving the challenges with
– Creativity: We are not just the next big blue insurance company, we want to be different. To create the best ideas, be ready for some creative whiteboard sessions!
– Growth: We believe that we can only excel, if we get better every day – both personally and professionally. This means that transparency and feedback is not just a company value on the wall, but a weekly routine.
– Startup work & life: Free coffee and drinks have become a commodity in the tech world by now and no worries – you will get them at Helvengo as well. However, for us culture is a lot more than that. A great office location with a view on Lake Zurich, events and social exchanges allow for creating a strong culture and are only some of the things that make us a unique place to work.
Interested?
Then let us know by sending us your CV or Linkedin profile via email ​to . No need for a cover letter, but please send us a sentence or two in your email why you would like to work with us.
Um sich für diesen Job zu bewerben, sende deine Unterlagen per E-Mail an hr@helvengo.ch