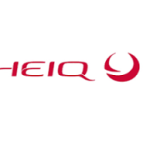 Webseite HeiQ Materials AG
At HeiQ (www.heiq.com, LSE:HEIQ), we are on a mission to improve the lives of billions of people by "heiqing" materials. Since our inception as spin-off from the Swiss Federal Institute of Technology Zurich (ETH) in 2005, we have created some of the most effective, durable and high-performing textile technologies on the market today. Over 300 brands like Burberry, Zara, Burton, Patagonia, Speedo, Uvex, Itochu, or Serta Simmons sell products with our technologies inside. This makes every-day products more functional, more comfortable and more sustainable – and has won us 18 awards that we are proud of.
HeiQ combines the flexibility and dynamism of a young and customer-oriented company with the professionalism of an international, stock market listed player. In order to continue our growth story, we are looking for an enthusiastic marketing intern to join our marketing department and provide creative ideas and support to help achieve our goals
Marketing Intern (Business Development/Product Marketing/Trademarks)
As a marketing intern in a cross-functional position, you will collaborate with our marketing and business development team.Your insightful contribution will help develop, expand, and maintain our marketing channels. You will have the opportunity to contribute to new market developments, which is constantly growing due to the strong focus on innovation at HeiQ. This internship will help you acquire technical marketing skills and provide you with knowledge of various marketing strategies. Ultimately, you will gain broad experience and should be prepared to enter any fast paced work environment.
Your responsibilities:
-Support business development through visualization and creation of presentations
-Fulfil daily business tasks in the project phase (communication with interfaces and customers, monitoring timetable etc.)
-Maintain and optimize the internal business platform
-Communicate with and grow network of vendors for sales collaterals
-Distribution and stock management of sales collaterals
-Supporting trademark administration: creating better overview of all trademarks with status, deadlines etc.
-Daily business support
You are:
-Enthusiastic about trade marketing and consumer marketing
-Fundamental knowledge about marketing mix
-Strong desire to learn along with professional drive
You bring:
-Proficiency in MS Office
-Able to operate with marketing applications and computer software and online applications (e.g. CRM tools, graphic design tools)
-Great interpersonal and communication skills
-Fluent in English, any other language a strong advantage
-EU or Swiss Passport
We offer:
-We offer monthly learning sessions within the marketing team
-A chance to step up, take responsibility, and make a difference in shaping HeiQ's global growth story
-An extraordinary team and a diverse, inclusive, meritocratic culture
-The possibility to split your work between one of our offices and home-office
Interested?
Does that sound like a great challenge to you? Then we look forward to receiving your application asap. Only suitable candidates will be contacted. Applications of Non-EU/EFTA Citizens without valid work permit for Switzerland cannot be considered. We will be in touch as soon as possible.
About us:
HeiQ is three-in-one company: Scientific research, Specialty materials manufacturing and Consumer ingredient branding, all for improving the lives of billions of people by adding functionalities to all kinds of materials. HeiQ is a leader in textile innovation creating some of the most effective, durable and high-performance textile technologies in the market today.
-Founded in 2005 during a hike in the Swiss Alps
-Listed on the London Stock Exchange Main Market (LSE:HEIQ) since 2020
-Founders: Carlo Centonze & Dr. Murray Height
-Swiss Federal Institute of Technology Zurich (ETH) spin-off
-More than 200 professionals of 20 nationalities in 12 countries on 5 continents.
-Boundless academic research network and internal development specialists
-Today, PhD's around the world are working on HeiQ projects
-Swiss headquarters with subsidiaries in Australia, Belgium, Brazil, China, Germany, Hong Kong, Portugal, Spain, Taiwan, Thailand, and USA
-35,000 tonnes per year manufacturing capacity in its sites in Switzerland, Australia & USA.