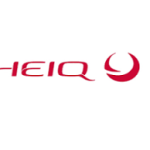 Webseite HeiQ Materials AG HeiQ Materials AG
Leader in Textile Innovation
Introduction
At HeiQ (www.heiq.com, LSE:HEIQ), we are on a mission to improve the lives of billions of people by «heiqing» materials. Since our inception as spin-off from the Swiss Federal Institute of Technology Zurich (ETH) in 2005, we have created some of the most effective, durable and high-performing textile technologies on the market today. Over 300 brands like Burberry, Zara, Burton, Patagonia, Speedo, Uvex, Itochu, or Serta Simmons sell products with our technologies inside. This makes every-day products more functional, more comfortable and more sustainable – and has won us 18 awards that we are proud of. HeiQ combines the flexibility and dynamism of
a young and customer-oriented company with the professionalism of an international, stock market listed player. In order to continue our growth story, we are looking for a motivated
Business Operations Intern for Testing Services (6 months, 100%)
This internship provides a unique opportunity for graduates with a business, finance, or science related degree to put your knowledge to a test and get hands-on experience working in a fast-paced, collaborative environment. The role is located in our Headquarter Schlieren, Switzerland and reports directly to the Group Chief of Staff.
Your responsibilities:
Analysing existing business operations (processes, systems, skills & behaviours, organisation), with a focus on our global Testing Services organisation.
Identifying a set of quick-wins and further potential for optimisation of revenue and cost generation.
Developing a plan for implementation of said optimisation.
Supporting the implementation of the plan, among other helping system product owners in the optimisation of our digital systems (CRM, ERP, LIMS).
Defining and tracking key indicators of performance improvement.
Playing a liaison role between laboratory testing operations and headquarters planning.
Your are:
A relentless go-getter.
A learner, not a knower.
Very structured and diligent yet pragmatic and result-driven.
Adaptable and flexible; able to think quickly in stress situations.
With great interpersonal and communication skills.
Fully professionally proficient in English (mandatory for all employees working at HeiQ – additional languages are advantageous).
You bring:
Bachelor or Master in Business Administration, Finance, Technology Management, Engineering, or equivalent.
Analytical skills to resolve problems and think creatively.
Verbal and written communication skills.
A flair for MS Excel and digital systems & tools (SaaS, CRM, ERP).
Previous internships in operations or management consulting are a plus.
Proven leadership experiences (sports, military, social groups, etc.) are a plus.
Experience working in a fast-growing startup or scale-up is a plus.
A winning attitude, sense of ownership, and pride in your performance and its impact on company's success.
We offer:
Practical experience working in business operations and general management.
Shadowing and training experiences with knowledgeable professionals.
Hard work, a breath-takingly high pace, and a direct communication style.
An extraordinary, multi-cultural team and a diverse, inclusive, meritocratic culture.
Interested?
Does that sound like a great challenge to you? Then we look forward to receiving your application asap. Only suitable candidates will be contacted. Applications of Non-EU/EFTA Citizens without valid work permit for Switzerland cannot be considered. We will be in touch as soon as possible.
About us:
HeiQ is three-in-one company: Scientific research, Specialty materials manufacturing and Consumer ingredient branding, all for improving the lives of billions of people by adding functionalities to all kinds of materials. HeiQ is a leader in textile innovation creating some of the most effective, durable and high-performance textile technologies in the market today.
Founded in 2005 during a hike in the Swiss Alps
Listed on the London Stock Exchange Main Market (LSE:HEIQ) since 2020
Founders: Carlo Centonze & Dr. Murray Height
Swiss Federal Institute of Technology Zurich (ETH) spin-off
More than 200 professionals of 20 nationalities in 12 countries on 5 continents
Boundless academic research network and internal development specialists
Today, PhD's around the world are working on HeiQ projects
Swiss headquarters with subsidiaries in Australia, Belgium, Brazil, China, Germany, Hong Kong, Portugal, Spain, Taiwan, Thailand, and USA
35,000 tonnes per year manufacturing capacity in its sites in Switzerland, Australia & USA