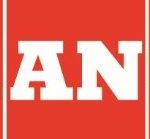 Webseite Franke
About Franke
Franke is a world leading provider of products and solutions for residential kitchens, professional foodservice and coffee preparation established in 40 countries. At Franke, we want to make everything we do wonderful – from what we manufacture and design, to the way we deal with our partners, customers and each other.
In this role, you will contribute by:
Develop, operate, and maintain the global Microsoft MECM infrastructure
Configure client and server systems via Group Policy, Defender ATP, MECM, Intune or PowerShell
Integrate new client hardware incl. drivers and firmware configuration. Implement and coordinate global driver updates on all managed clients (Windows 10)
Plan, engineer, and deploy global updates and application packages to all managed endpoints
Lead or participate in projects to engineer new measures to optimize and protect all managed clients such as Co-Management, Biometric sign-in
Evaluate and deploy compliance measures via Intune or Co-Management to smartphones and client computers
Support and automate the management of Azure (RBAC, automated resource creation), its governance and compliance and the integration into ServiceNow processes
Support or lead the technical parts of merger & acquisitions and carve-outs
We are looking for:
A minimum of 5 years of proven working experience in a similar position
Bachelor's degree in computer sciences or equivalent
Preferred: Microsoft 365 certified: Modern Desktop Administrator or equivalent
Hands-on experience with the management of the following technologies and tools:
Microsoft Endpoint Configuration Manager and Intune
Solid PowerShell skills
Active Directory, DNS, DHCP and Group Policies in a global environment
Windows 10 management
Azure Active Directory, Conditional Access, Enterprise Applications
Experience in leading technical projects in large scale global environments
Ability to think out of the box and propose creative solutions to complex technical problems
English – fluent (spoken and written)
Ready to apply? Make your mark. Join us!
Michael Müller, Country Head of Human Resources Switzerland, is looking forward to the first contact with you. Please apply via our website.