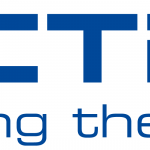 Webseite Dectris AG
DECTRIS is a successful and growing hightech company that develops and manufactures X-ray and electron cameras to spark scientific breakthroughs around the world. While photographic cameras capture visible light, DECTRIS cameras count individual X-ray photons and electrons. Our 130+ employees are located in Switzerland, the United States and Japan. At DECTRIS, academic research meets agile industry practices. The company's roots are deep in the scientific community and our scientists publish new research results every year. At the same time, our engineers, technicians, administrators, and commercial experts work hard to make sure our customers benefit from the latest technologies without delay.
DECTRIS operations department commitment to technological development is essential to comply with our mission: customarily manufacture the most advanced X-ray and electron detectors worldwide. Our headquarters' facilities, including our clean room and production areas, are equipped with the latest infrastructure.
Our department is organized in small dynamic teams where colleagues from different nationalities and backgrounds collaborate close together. DECTRIS teams combine talented specialists and experienced generalists, product finishers and technology developers, brilliant minds and accurate communicators. We believe in teamwork instead of hierarchies.
Your Tasks
Responsible for development of reliable packaging processes in cleanroom environment ISO5 and ISO7
Responsible for all technical aspects of the integration of new products in the area
Technical expert in product-development projects with respect to manufacturing processes
Improvement of existing processes
2nd level support for production
Your Skills
Successfully completed studies (e.g. ETH, Uni or FH) in Physics, electrical engineering, material science or equivalent fields
Excellent communication skills, willing to join an interdisciplinary work environment
Self-organized, analytic and systematic
Experience in Semiconductor Packaging and working in cleanroom environments
Experience in project management is a plus
Good German and English skills
We Offer
Joining the global leader in HPC X-ray detectors for science and industry. Our engineers design cutting-edge detectors to support the science and technology state of the art.
An international work environment formed by more than 100 experienced engineers, scientists and other professionals.
An ambitious company with an outstanding collaborative culture, which commits to mutual success.
Excellent, flexible working arrangements to enable professional development and personal life balance.
A thoughtful environment. You will enjoy our modern infrastructure including additional benefits like a small gym, parking space, catering, free snacks and company events.
Dectris Vision
We provide the most reliable high-performance X-ray and electron detectors to scientists and radiologists all over the world.
Dectris Mission
We enable scientific discoveries and advance human health by challenging the limits of detection technology.