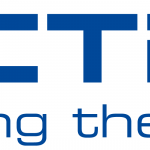 Webseite Dectris AG
DECTRIS is a successful and growing company that develops and manufactures X-ray and electron cameras to spark scientific breakthroughs around the world. While photographic cameras capture visible light, DECTRIS cameras count individual X-ray photons and electrons. Our 130+ employees are located in Switzerland, the United States and Japan.
At DECTRIS, academic research meets agile industry practices. The company's roots are deep in the scientific community and our scientists publish new research results every year. At the same time, our engineers, technicians, administrators, and commercial experts work hard to make sure our customers benefit from the latest technologies without delay.
DECTRIS operations departments commitment to technological development is essential to comply with our mission: customarily manufacture the most advanced X-ray and electron detectors worldwide. Our headquarters' facilities, including our clean room and production areas, are equipped with the latest infrastructure. Our department is organized in small dynamic teams where colleagues from different nationalities and backgrounds collaborate close together. DECTRIS teams combine talented specialists and experienced generalists, product finishers and technology developers, brilliant minds and accurate communicators. We believe in teamwork instead of hierarchies.
Your Tasks
Responsible for the efficient integration of new products in the different operations areas: internal and external manufacturing processes, supply chain, planning and order processing
Representing the operations department in the product-development projects
Improvement of the product integration and industrialization processes
Responsible for the planning of both product- and process-change projects, according to our process change standards
Definition of the product phase-out schedule as a part of product life cycle within Operations
Your Skills
Successfully completed studies (e.g. ETH, Uni or FH) in Physics, electrical engineering, mechanical engineering or equivalent fields
Excellent communication skills, willing to join an interdisciplinary work environment
Self-organized, analytic and systematic
Minimum of 5 years experience in: System-/ plant or equipment manufacturing OR Semiconductor / Packaging
Experience in integration of new products in existing manufacturing processes
Experience as Project Manager would be a plus
Good German and English skills
We Offer
A friendly company culture with a passionate team: we are proud that we were able to hold the world record calculating the digits of pi for 3 years!
A successful and growing high tech company in an international, scientific environment: more than half of the world's protein structures have been discovered with our detectors!
A competitive salary and good benefits
A modern office with A/C, gym, underground parking for cars and bicycles, company cars and e-bikes to borrow, in-house catering, free snacks and coffee
Support for professional training as well as our non-German speakers' German studies
Generous team events