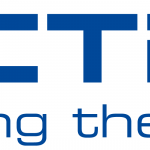 Webseite Dectris AG
DECTRIS is a successful and growing hightech company that develops and manufactures X-ray and electron cameras to spark scientific breakthroughs around the world. While photographic cameras capture visible light, DECTRIS cameras count individual X-ray photons and electrons. Our 130+ employees are located in Switzerland, the United States and Japan.
At DECTRIS, academic research meets agile industry practices. The company's roots are deep in the scientific community and our scientists publish new research results every year. At the same time, our engineers, technicians, administrators, and commercial experts work hard to make sure our customers benefit from the latest technologies immediately.
Your Tasks
Take responsibility for the specification, design, simulation, layout, validation and characterization of analog and mixed-signal circuits
Participate in the architecture, design and verification of our x-ray and electron detector modules
Work together with our research & physics team to optimize the analog frontend within the pixel circuit
Combine your knowledge in 3D-integration with our expertise to create cost-effective and innovative solutions for gap less detector modules
Involve the electronics design team to build up characterization testbed and support the firmware engineers to design the optimal readout sequences
Collaborate with our ASIC test engineer to ensure high test coverage
Assist our production engineering team concerning our ASIC's
Your Skills
MSc or PhD degree in Electrical Engineering (electronics, microelectronics or related)
More than 5 years' experience in analog integrated circuit designs with focus on low power and high speed circuits
Experience with relevant CAD tools, preferably Cadence Virtuoso
Proven track record in 3D-technologies is a clear advantage
Experience in skillful usage of Python to automate measurements and analyze results is an advantage
Valued team worker with innovative thinking
Excellent communication skills to interact with project teams
Fluent in English, German is an advantage
We Offer
Joining the global leader in HPC X-ray detectors for science and industry. Our engineers design cutting-edge detectors to support the science and technology state of the art.
An international work environment formed by more than 100 experienced engineers, scientists and other professionals.
An ambitious company with an outstanding collaborative culture, which commits to mutual success.
Excellent, flexible working arrangements to enable professional development and personal life balance.
A thoughtful environment. You will enjoy our modern infrastructure including additional benefits like a small gym, parking space, catering, free snacks and company events.