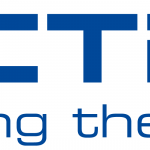 Webseite Dectris AG
DECTRIS is a successful and growing hightech company that develops and manufactures X-ray and electron cameras to spark scientific breakthroughs around the world. While photographic cameras capture visible light, DECTRIS cameras count individual X-ray photons and electrons. Our 130+ employees are located in Switzerland, the United States and Japan.
At DECTRIS, academic research meets agile industry practices. The company's roots are deep in the scientific community and our scientists publish new research results every year. At the same time, our engineers, technicians, administrators, and commercial experts work hard to make sure our customers benefit from the latest technologies without delay.
Our Vision is to provide the most reliable high-performance X-ray and electron detectors to scientists and radiologists all over the world.
Our Mission is to enable scientific discoveries and advance human health by challenging the limits of detection technology.
Your Tasks
Optimization of microstructure growth by plating techniques for µ-interconnect
assembly applications
Support semiconductor process development projects
Plan, analyze and document qualification tests
Reinforce the process engineering team in their daily activities
Your Skills
You are currently studying for a bachelors or masters degree in physics, materialscience, chemical engineering or similar disciplines oriented to semiconductor processing
Previous practical experience in scientific environments or high-tech companies (e.g. internships) is an advantage. Familiarity with clean room environments is considered positively, as well
You should be motivated to tackle challenges in a collaborative fashion. You will have the opportunity to apply your theoretical background to optimize a cutting-edge semiconductor fabrication process
Excellent communication skills, willing to join an interdisciplinary work environment. Self-organized, analytic and systematic
We Offer
A successful and growing high tech company in an international, scientific environment: more than 70% of the world's protein structures have been solved with our detectors last year!
Joining the global leader in HPC X-ray detectors for science and industry. Our engineers design cutting-edge detectors to support the state of the art science and technology.
An international work environment formed by more than 100 experienced engineers, scientists and other professionals.
An ambitious company with an outstanding collaborative culture, which commits to mutual success.
Excellent, flexible working arrangements to enable professional development and personal life balance.
A thoughtful environment. You will enjoy our modern infrastructure including additional benefits like a small gym, parking space, catering, free snacks and company events.