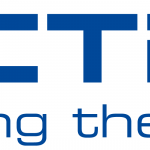 Webseite Dectris AG
DECTRIS is a successful and growing hightech company that develops and manufactures X-ray and electron cameras to spark scientific breakthroughs around the world. While photographic cameras capture visible light, DECTRIS cameras count individual X-ray photons and electrons. Our 130+ employees are located in Switzerland, the United States and Japan.
At DECTRIS, academic research meets agile industry practices. The company's roots are deep in the scientific community and our scientists publish new research results every year. At the same time, our engineers, technicians, administrators, and commercial experts work hard to make sure our customers benefit from the latest technologies without delay.
Your Tasks
Frontline customer support, troubleshooting of software and hardware, repairs, and maintenance in-house and at the customer site, installations and commissioning
You develop and maintain positive work relationships with customers and represent our brand in daily interactions via email, phone and face-to-face in close collaboration with your DECTRIS colleagues
Act as a subject expert and resource for training of internal and external people, provide troubleshooting and repair support for customers and other field service colleagues
Support our sales, marketing, product management, and development team activities
Your Skills
Degree in engineering or a scientific discipline with a technical focus
Proven ability to troubleshooting complex systems (SW and HW) down to the component level
Literate in Linux and Python software environments
Effective in dealing with customers
Excellent interpersonal communication skills and team player, develop solutions, action-driven
Ability and willingness to travel globally is essential (30%, also on short notice)
Fluent in English, good command of German of advantage
We Offer
A friendly company culture with a passionate team: we are proud that we were able to hold the world record calculating the digits of pi for 3 years!
A successful and growing high tech company in an international, scientific environment: more than half of the world's protein structures have been discovered with our detectors!
A competitive salary and good benefits
A modern office with A/C, gym, underground parking for cars and bicycles, company cars and e-bikes to borrow, in-house catering, free snacks and coffee
Support for professional training as well as our non-German speakers› German studies
Generous team events
Team Support & Commissioning
The DECTRIS Support & Commissioning team is the interface between our products and the customers at the synchrotron, in the laboratory and in industry. We analyze and solve problems in software and hardware, support our customers in the use of our high-end detectors and train users and partners in the use and integration of our detector systems. To do this, we work closely with our US colleagues, product management, application scientists, development, production and sales on an interdisciplinary basis. With the combination of technical and scientific understanding as well as customer-oriented thinking, we aim to provide our customers with the best possible data quality.