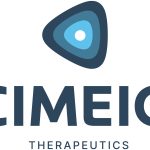 Webseite Cimeio Therapeutics AG / Ridgeline Discovery GmbH
Ridgeline Discovery is looking for a (Senior) Research Associate – Cellular Assays.
Ridgeline Discovery is currently supporting Cimeio Therapeutics, an upcoming, innovative biotech company aiming to drastically change current treatment paradigms in targeted therapies and hematopoietic stem cell transplantation.
This Basel based position offers a tremendous opportunity to support our growing company in an experienced, vibrant, and agile biotech team.
We are seeking a highly talented, experienced individual with a broad background in setting up and running cell-based assays to join our team in Basel. The successful candidate will be highly motivated and enthusiastic with a positive "can do" attitude, strong analytical and organizational skills, and a strategic mindset.
The successful candidate will work closely within an excellent team of research associates and scientists in a highly dynamic and collaborative environment.
RESPONSIBILITIES
You will further strengthen our team by helping to increase the biological understanding of targets and drugs as well as developing novel biological assays to help propel our company forward. Your role will be comprised of:
Isolation of primary immune cells as well as tissue culture of cancer cell lines and hematopoietic stem
Assessing cell surface markers using multi-color FACS stainings
Investigating antibody-mediated modes of action by ADCC, proliferation and apoptosis assays, internalization, intracellular signaling etc
Analyzing the effect of therapeutic antibody candidates and CAR-T cells on primary immune cells, such as cytokine release or immune cell activation
Developing novel and state of the art multi-cell assay formats
As a member of our team, you will be responsible for the design and conduction of the above-mentioned experiments including careful documentation and presentation of your results in internal and external meetings.
QUALIFICATIONS
You have a laboratory apprenticeship from a major pharmaceutical company or a Master's degree in one of the in biotechnology, biochemistry, biology or a related field and have:
Minimum 4 years' work experience in biotech or industry
Expertise in isolating human primary cells and cultivating mammalian cell lines as well as human hematopoietic stem cells
Strong background in multi-color flow cytometry and cell-based assays is required
Experience in routine binding and functional assays for development of therapeutic antibodies and/or related modalities, e.g. ADCC
Enthusiasm developing, applying, and optimizing new protocols and techniques
Well-organized, highly motivated, and quick to learn
Know-how in design and evaluation proper experimental design and ability to work independently
Highly collaborative and able to work in an interactive and fast-paced R&D environment
Good knowledge of English (spoken and written)
To apply, please send us the application form together with your CV and Cover Letter.