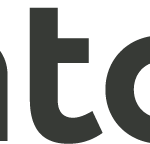 Webseite Bank Vontobel AG
We are a globally operating investment expert in Zurich
As Trainee Microservices Specialist, you will benefit from the full Graduate Trainee Program offerings during your time at Vontobel (such as your own educational budget of 5'000 CHF and much more).
As a Microservices Specialist, you will…
· Rotate between the functions 'Basis Linux', 'Orchestration platform OpenShift', 'CI/CD, DevOps, Jenkins' and 'Microservices projects'
· Learn and further develop the infrastructure as code approach (Ansible and Terraform)
· Gain an overview of CI/CD, DevOps and Jenkins pipelines from the perspective of applications
· Implement smaller microservices projects
· Start on October 1, 2021 and conclude the program on September 30, 2023 (24 months)
Unix Engineering within Bank Vontobel AG provides the central Linux server infrastructure (on-premise and in the cloud) and the OpenShift cluster environments.
We work closely with the application teams and support them in all questions concerning the platform, containers and OpenShift.
One focus of our work is the automation of tasks (infrastructure as code) with Ansible and Python.
You will join one of our DevOps teams (DigiHub) to gain hands-on experience of applications that use microservices.
Your background includes…
· A Masters degree (university or university of applied sciences)
· A study background in computer science, mathematics or comparable
You are…
· Excited about all topics around microservices and containers.
· A curious person with an analytical and structured mindset
· A team player who is able to work under pressure
· A pro-active person
· Fluent in German and English
· Authorized to work in the EU or Switzerland. We welcome candidates with an international background.
Program Mentor:
Alexander Reichert joined Vontobel in 2011. He is heading the Linux / OpenShift Engineering Team. He has been a Senior Linux and Unix Engineer for 15 years.
More details via www.vontobel.com/gtp. Apply by April 30.