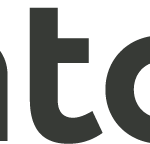 Webseite https://twitter.com/Vontobel Bank Vontobel AG
We are a globally operating investment expert in Zurich
As Trainee Digital Marketing Technology Specialist, you will benefit from the full Graduate Trainee Program offerings during your time at Vontobel.
As a Digital Marketing Technology Trainee, you will…
rotate through various teams and projects according to your preference and availability at the time;
have the chance to state your personal preferences and interests and choose your projects and subjects for deeper specialization;
be responsible for truly driving your projects and fully feel integrated in the team;
have the chance to complete additional training courses and benefit from your own educational budget of CHF 5'000, which you can also use to attend a relevant conference that you choose in agreement with your program mentor;
start on October 1, 2021 and conclude the program on September 30, 2023 (24 months)
Your program supervisor and mentor during the time will remain the same person, however, you will change Module Coach in the various teams you will join.
This program will give you a great overview of various digital marketing efforts and technologies, which Vontobel is driving in a very hands-on way. After completing this 2 year training, we will be happy to have you join as Digital Analytics Expert, Campaign Data Analyst, Web & CMS Technology Expert, E-Mail Marketing or Marketing Automation Expert depending on your preferences and priorities.
The team Analytics & Martech located in the Marketing & Analytics Center of Excellence develops and maintains marketing information systems to enable data-driven marketing at Vontobel. Mastering the client journey and delivering an excellent digital client experience is simultaneously growing in relevance and increasing in complexity.
The Analytics & Martech team enables intelligent marketing execution and empowers business leaders of all client units to gain control over their acquisition processes.
You will closely work with and support marketing teams in their daily operations. Soon you will be able to take a consulting roll and…
accompany campaigns
coordinate the development of new features and client journeys
apply scientific methodology to build and test hypotheses for the evaluation of digital marketing initiatives
You will also be joining a very diverse and international team. Your team is located in the heart of Zurich, Gotthardstrasse 43, right next to the lake.
Your background includes…
a Masters degree (university or university of applied sciences)
a studybackground in Data Analytics, Statistics, Computer Science, Software Engineering, Information Technology Management, (Digital) Marketing orsimilar
at least one experience in the industry, ideally within Digital Marketing
knowledge of and experience with technologies such as Python or R, SQL, HTML, CSS, JavaScript, JSON/XML and Network Protocols is a plus.
You are…
curious about marketing technology eager to understand how a modern marketing stack operates
a self-directed learner and take ownership of your personal development
excited about the financial industry and new innovative ways to market to clients
bringing a strong client-perspective
willing to complete additional training courses
excited to be in an international team
fluent in English
authorized to work in EU or Switzerland, we welcome candidates with an international background
Your program Mentor
Francois Rüf will be your program mentor: Digital disruption, AI, machine learning, cloud computing, online business models and a great team – these are the ingredients that make me wake up each morning – creating endless new opportunities. Currently helping Vontobel to develop a data strategy and bring in AI and machine learning skills.
Find him on LinkedIn: https://www.linkedin.com/in/francoisruef