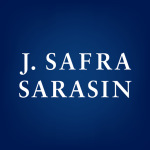 Bank J. Safra Sarasin
Responsibilities
Ensure clients receive high-quality and fast support in line with the superior expectations of our demanding clientele.
Manage and respond to requests and complaints from clients and client relationship managers related to J. Safra Sarasin e-channels (1st level support) over different media (by phone, e-mail, etc.).
Support clients in the activation of e-channels (incl. e-channel user access management), to ensure a smooth and seamless experience.
Handling requests in the corresponding ticketing system; identify and analyze problems which have to be forwarded to the 2nd level support.
Maintain tutorials and internal training material regarding the Online Banking functionalities; maintain customer support scripts and best practices.
Participate in release cycles and user acceptance tests of updates on the Online Banking system / the Bank's e-channels.
Profiles
Successfully completed commercial apprenticeship, preferably at a bank or other financial institution; other comparable basic qualification; or enrolled in further education (e.g. Uni, FH, HF).
Preferably experience in client service and support / client advisor at a financial service provider or in banking; understanding of trading/financial instruments and payments.
Team player with Support experience, striving fore exceptional performance, combined with entrepreneurial thinking and a can-do attitude.
Full proficiency in three of the following languages: German, French, English or Italian. Other foreign languages are an advantage.
Strong service orientation, excellent communication skills and ability to lead conversations.
Online and technical affinity (internet, mobile & PC support), general technical understanding of major internet browsers (Chrome, Safari, Firefox and Edge) and mobile devices (Android and iOS).
High motivation, flexibility to work in a challenging and dynamic environment.
Please send your application to: recruiting_CORPLOGI@jsafrasarasin.com