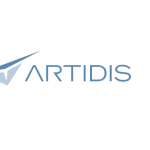 Webseite ARTIDIS AG
ARTIDIS AG is a clinical-stage health-tech start-up.
About ARTIDIS 
ARTIDIS AG is a clinical-stage health-tech start-up founded in Basel, Switzerland, that has developed the first nanomechanical biomarker for cancer diagnosis and treatment optimization. The ARTIDIS nanotechnology platform integrates different types of clinical data into the ARTIDISNET digital platform, allowing physicians to significantly shorten the current diagnostic process and benefit both the patient and the healthcare system. ARTIDIS enables professionals to design personalized cancer treatment plans tailored to individual patients› needs and desired outcomes. 
Job Purpose 
As an electrical engineer you are part of the hardware team that works to develop and improve our products. Your main, but not only task will be to develop electronic circuits; including their firmware where needed. As electrical engineer you are also responsible for the test specifications as well as the testing of the PCBAs. Furthermore you are collaborating with the quality management team, mechanical design team and software team to ensure that the quality of the product is met and all the interfaces fit as required.
Duties and Responsibilities
Design electronic circuits and PCB layouts
Develop and maintain embedded software and firmware (C, C++ and FPGA designs)
Write design verification tests and unit tests
Derive design specifications from user requirements
Supervise EMC test activities (IEC 61010)
Support change management and development process as well as support validation of development tools
Supervise external engineers and junior engineers
Provide content for documentation to be submitted to FDA (US) or notified body (EU) for medical devices.
Communicate with suppliers and manufacturers
Conceptualize, design and implement continuous integration tool chain including hardware in the loop.
Qualifications
Bachelor's degree or higher in electrical engineering or equivalent
5+ years of experience in integrated electro-mechanical systems and embedded engineering
Fluent in English
Extensive knowledge of FPGA toolchains (preferably Intel Quartus, ModelSim) and VHDL
Good knowledge of PCBA production processes and C/C++ programming language
Basic knowledge of Linux operating system and regulated design and development processes
Work experience in a regulated industry
Basic understanding of regulated design and development processes, e.g. quality management according to ISO 13485 and risk management according to ISO 14971
Working Conditions
The environment is a typical start-up with an intrinsically motivated international team. Our company is an excellent place for rapid advancement and offers a promising opportunity to learn and share know-how in a very agile environment. The position requires the employee to go the extra mile when needed. We are looking for a team player who appreciates direct communication. The effort is rewarded with challenging tasks, the possibility to take responsibility, a highly driven team, and work serving a significant purpose. The job position comes with a competitive salary and a bonus for outstanding performance.
Um sich für diesen Job zu bewerben, sende deine Unterlagen per E-Mail an hr@artidis.com